Peacocks at Ranthambore National Park
By Gitie
Peacocks and peahens prance about the Ranthambore National Forest enjoying the food found in the scrub especially near the lakes. Only a tiny hint of the splendid terracotta underfeathers from the side (see pics at bottom for a view of the magnificent plumage).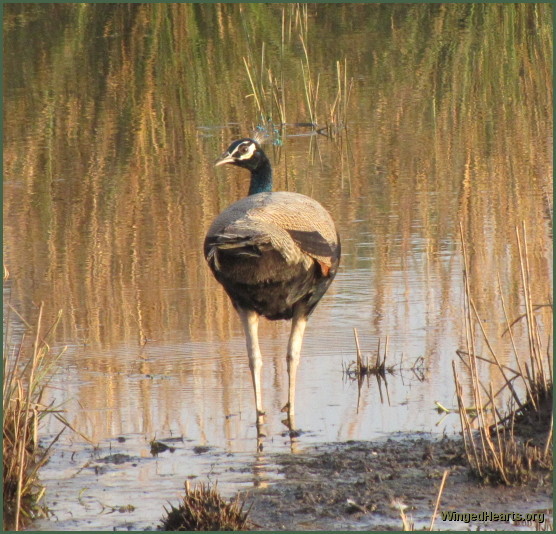 A bird cools his feet in the in the shallow edged of the lake. His famous tail feathers are tightly folded behind him, disguising its size and splendour.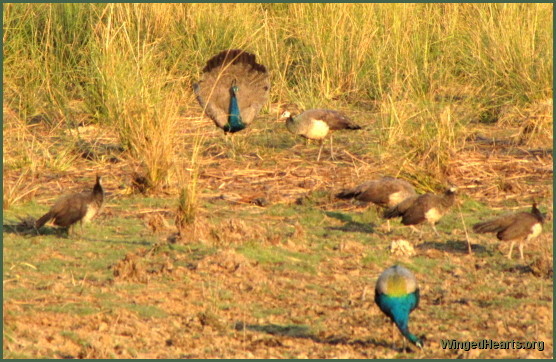 Indian folk songs celebrate the peacock's dance and magnificent array of feathers.
A male peacock spreads his fan hoping to to impress the ladies around him.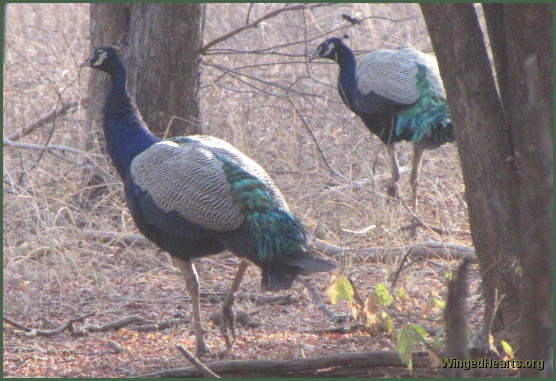 Their artistic eyes, crown, angles and colourful tails are depicted in many silk paintings and all forms of Indian art.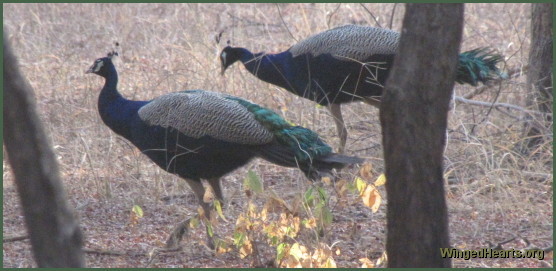 Despite their bright, fluorescent colours, they are surprisingly well camouflaged in the forest.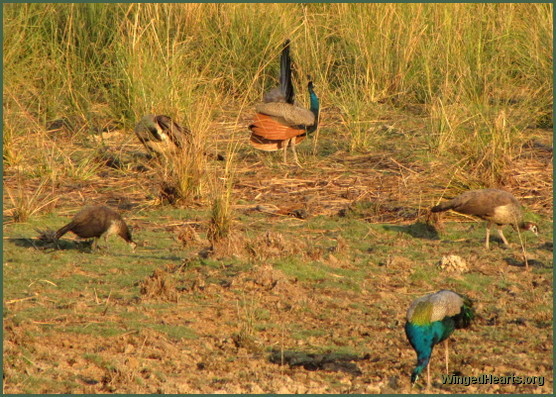 The glossy terracotta feathers (close up below) blend well with soil and foliage.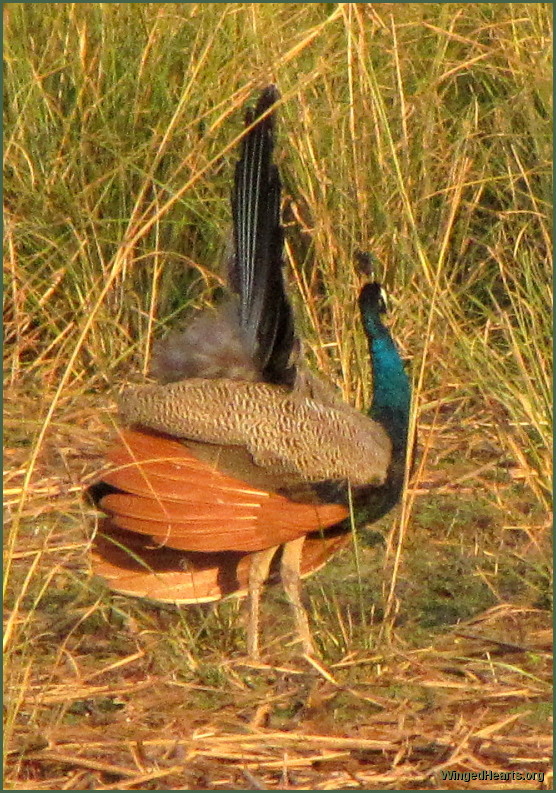 For more picture of birds at Ranthambore click on the links below:
Comments on this Blog entry are now closed.

More on: